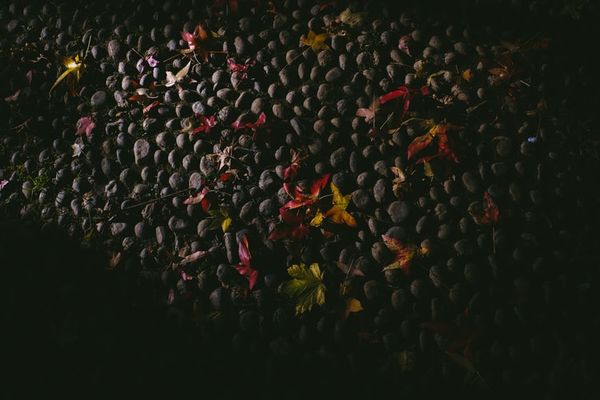 I was taught an extremely valuable lesson last summer when Lori & I were comped tickets to the 39th annual Tri-C Jazz Fest in Cleveland (Thanks Adrian!) We were curious to see Cory Henry and the Funk Apostles, who until that day was unknown to us, although his participation in the stalwart Snarky Puppy heightened our curiosity. 
Being that he was headlining that evening's roster caused me to do some research and from what I read, prepared myself to witness the next Prince in the making. I was Not disappointed. Cory's mesmerizing rhythms, completely original perspective, command of the stage and out of this world B3 Organ juxtaposed against the conflicting genre-bending funk stew his band created kept our heads bobbing and feet stomping in time. 
Well, at least a few of us. 
Most of the audience, by the droves, got up and left! 
They had come to see the opening Smooth Jazz All Stars, featuring the usual suspects who played the same four chords in the same four keys, doing the same lame solos, with the same lame approaches, proving that Smooth Jazz Music hasn't moved an inch in 26 years. I'm not hating, most of my own music is still playing on some of the remaining, fledgling Smooth Jazz Stations – BUT, I did spend most of the 90 minutes those artists were onstage answering texts and uploading on Social Media. It was a boring set! 
This obviously wasn't Cory's crowd. It wasn't his fault. Whoever booked him did not take into consideration the planet he came from was light years ahead of these earthlings and right after his first song ended, the crowd began vacating. Corey didn't sneeze. In fact, he began to dig in deeper, turning his organ up louder and whipping his guitarist into solos that would make Jimi blush. This angered (or awakened) the startled Smooth Jazz brats and even more rushed off, audibly, which actually – or at least from where I sat, thought I saw him smile brighter, as he wrestled his Hammond to the ground! 
Before we knew it, it was only a handful of us, but we were up and out of our seats, into the aisles, dancing, partying, grooving and completely immersed in the funk! Cory had chased the lukewarm out of the auditorium and was screaming into the mic, "Tell Everybody! How Many Bodies? EVERYBODY!! Your Grandma, Cousin, Niece & Nephews; Your Fathers, Sons and Mamas! Tell Everybody!" and then launched into a brand new song with a spandex rhythm just to make sure no faint of heart remained! 
We Didn't Leave. We Listened. We Learned. We Gave Cory a Standing Ovation and Shouted His Name as He Rounded Third Toward Home. We Showed Him Love & Loyalty as He Left The Stage. We Were Now Co-Owners of the Experience. We Had Hope and Now Knew What to Do If Our Own Audiences Ever Dared to Turn Away from Our Artistry. 
We Turn It UP!