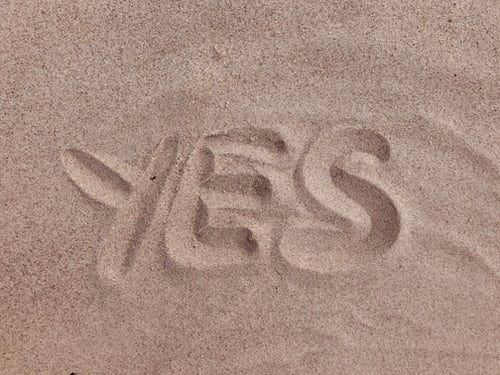 There is a biblical proverb which has always fascinated me. 
Proverbs 26:4-5 (ESV) 
4 Answer not a fool according to his folly, 
    lest you be like him yourself. 
5 Answer a fool according to his folly, 
    lest he be wise in his own eyes. 
Like You, At First Glance I Always Scratch My Head and Ask "What Gives? Which Is It?!" 
Without turning this into a full fledged Bible Study, which would be OK with me sometime, but for this morning and especially since I haven't had my coffee yet; this is not the point of today's post. 
Both statements above are true and should be heeded based upon the situation; based upon the willingness of the fool to listen (if that's possible) but more likely based on how much time you have to engage him/her - which you should do very, very cautiously… 
In my last post, which I kept current for about three weeks, I impressed the point that EntreMusicians Do not Say "NO" Enough. The Word NO has intrinsic value which we seldom employ. NO Always Means NO. Pronouncing it could save us enormous time, money, resources and relationships when used properly. Instead of diving back into all of that now, you'd do well in just reading the post yourself. I mean I did leave it up for three weeks and as I said, I haven't had this morning's cup of coffee yet! 
Anyway! 
Today I am arguing the value of EntreMusicians having the brain cells and fortitude to look at any given situation presented to them and always saying YES! 
Let Me Briefly Explain. If You Are Provided an Opportunity to Stretch Your Creativity, Learn A New Craft, Experience an Opportunity You've Never Encountered, Learn a Totally New Skill and Grow Your Artistry - You Don't Say No! You Enthusiastically Jump at the Chance, Go Do Your Homework, Hire a Coach and Make It (insert thought provoking word of your choice here__________) Happen! 
The most incredible lessons and downright gratifying moments of my career occurred because I said YES and dove in! I'm not talking about riding a camel for the first time so it could be posted on IG. I mean Playing Drums on a International Jazz Cruise, Producing Festivals & Various Musical Events, Honing My Newly Discovered Acting Chops In Several Indie Films and On Stage in My Local Community Theater, Composing Music for TV & Film, Being a Radio Broadcaster, A Radio Talk Show Producer, Podcaster, Blogger, Consultant and the blessing of collaborating and producing Artist after Artist both On & Offline! 
Now lest you think I have listed these blessings to unabashedly bask in the glow of my own glitter then you haven't had your first cup of coffee either! This post is NOT about Me - It's About YOU getting out of your bathrobe and actually developing all of those hidden talents inside of you. This is about You playing more than the same four chords you have mastered and discovering the joy of studying another instrument. 
There are greater challenges, more exciting adventures, death defying, breathtaking stunts and you qualify - not because you know it all, but because you are willing to try. 
NO has its place. It must be used wisely and responsibly. 
But YES is Absolute FREEDOM!