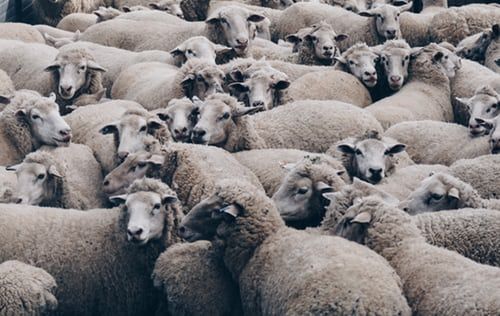 On this Broad Boulevard of Social Distancing, where the entire world remains six feet physical feet from each other, Social Media Use is tipping the scales. To be truthful, it's mainly nonsensical, more partisan complaining disguised as aid, silly memes, binge watching old movies and the acceleration of Live Artist Showcases from their backyard. There's a ton of traffic. Everybody's Talking. Nobody is Connecting. 
All of this activity has caused me to stop and think about the many distractions EntreMusicians face, which are described as networking but are actually nothing more that time killers. Much of our day spent on Social Media does nothing to create opportunities to help our careers or to provide us an opp to assist others. Shouldn't we be preparing for the day the quarantine is lifted? 
An EM's primary goal on each network is to connect and engage with like-minded associates to create vital avenues for each other. The Keywords are CONNECT & ENGAGE. 
While it's cool to max out your Personal & Fan FB pages, be LinkedIn to Tweet Out & Follow absolutely everyone on Snap & IG, if you don't really know the people involved, you have painted yourself into a social dilemma. Now you'll have to spend even more time undoing this damage to get back on point. 
This was my biggest mistake when I first climbed aboard the social bandwagon 115 years ago. I thought numbers were the key to more music sales, so I committed myself, garnering as many "Friends & Followers" than any intelligent human had time for. To my chagrin, more people "liked" my posts about Lori's delicious peach cobbler than they cared about attending my next gig or streaming my new song! 
So I wised up and began to pay more attention to my invitations, especially on LinkedIn, which has a higher capacity to specifically pinpoint people in your industry and create dialogue unique to your situation. 
Four times a year – and especially at the end of each year, I will survey my Friends, Pals, Followers, etc. 
I send out an email reiterating my purpose for participating on that particular platform (say that 3 times fast). I make sure I include all of my contact information and any pertinent links for them to check out songs, videos or anything that will help engage them – and then – I ask them to do the same and make the short presentation that I am willing to assist them however I can – whether its helping to secure gigs in my region, production opportunities, general assistance and most importantly, to build a relationship. 
This method has worked so well in mining for true EMs and has paid off in ways that go far beyond mere money. I've obtained oodles of advice, references, pointers, contacts and seen just how very small the real world is, once we've actually talked about other musicians we've known and gigged with. 
So Let's Go. Stop pining the surface of Social Idiocy and seek out space to grow a true network of people you actually, truly and thoroughly connect with. 500 True Connections are Far Better than 5000 Faces you'll never get to know! Especially while we have a few extra minutes a day to do so! 
I'd appreciate you sharing your strategies here as to how you've grown your network…